The kids called 911 as soon as they saw the badly injured pit bull lying in the tall weeds near their home in Chester, Pennsylvania. Russ Harper, an officer with
Justice Humane Society
, showed up to save his life — but Remi's body was so cold to the touch that, at first, Harper thought he was already dead.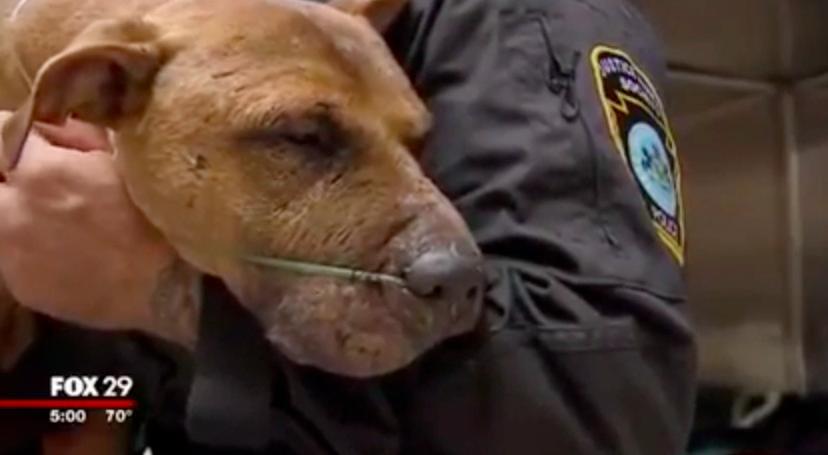 Remi was rushed to a nearby animal hospital, where it soon became clear that, in addition to the bite wounds all over his body, he was battling a serious infection. Remi is only about a year and a half old, but it's clear he's had a lifetime of suffering.
Rescuers with Justice Humane Society believe Remi was used for dog fighting and then thrown away when he got sick. Despite the trauma of his past, he only has love to give.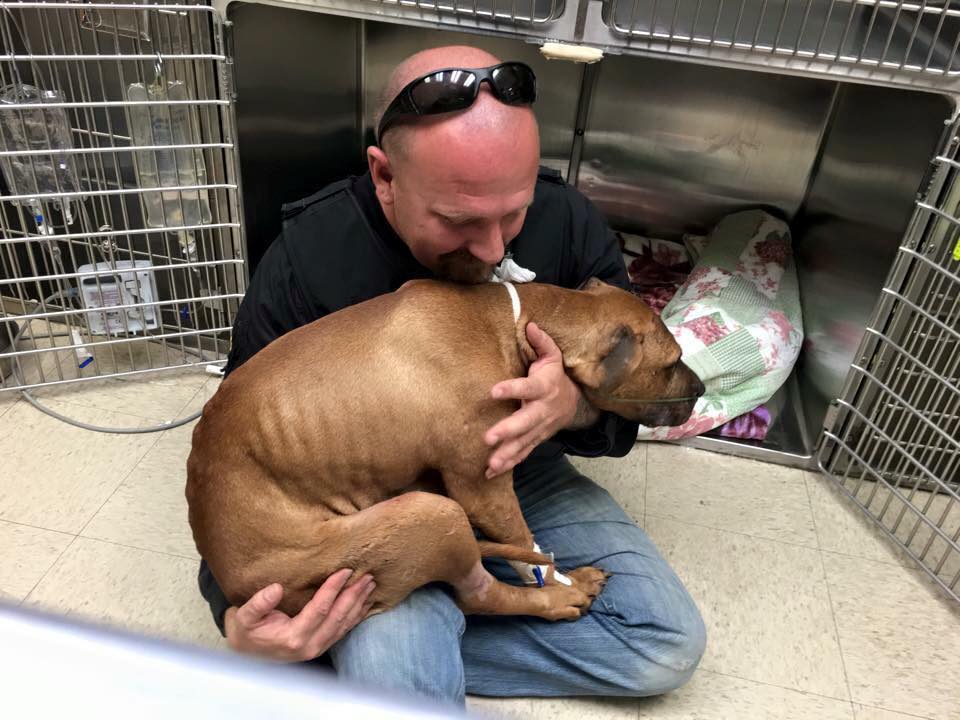 "He is doing amazingly well under the circumstances and all he wanted to do was cuddle on my lap," a rescuer wrote in an update on the
Justice Humane Society Facebook page
. There were "tears all around" when Remi curled up in the arms of one of the people who helped save his life.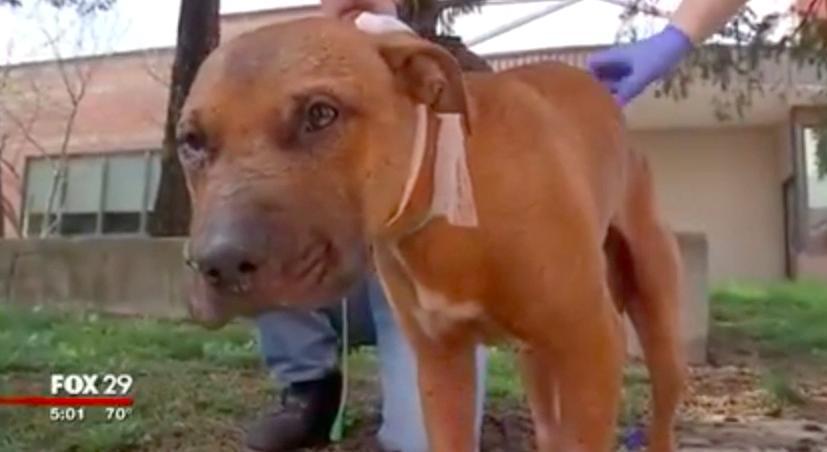 The search is on for anyone who might have information about Remi's abusers — but his rescuers also want to focus on getting him well enough to leave the hospital and get ready for a new, brighter chapter.
"He is currently hanging on with the love and prayers," Justice Humane posted on Facebook. "Remi is fighting for his life. Now let's fight for him."