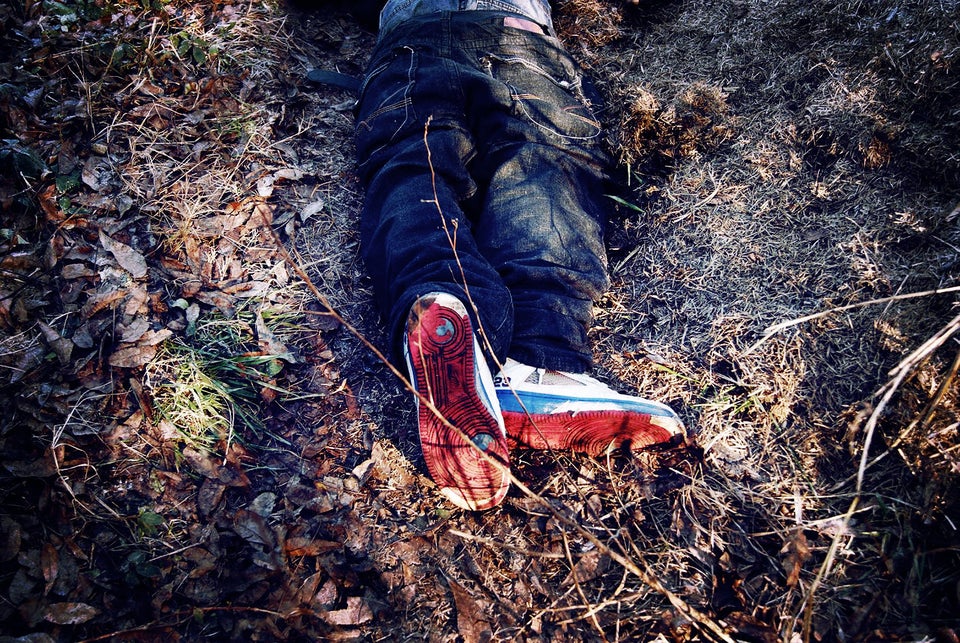 Police say the Georgia teen was armed and dangerous. His family and their lawyers smell a coverup.
Robert Chambers' body lies on the ground after he was shot and killed by a police officer.
It felt about as cold as it can get in Warner Robins, Georgia, in the early morning hours of Jan. 24, 2011. Robert Chambers, 19, saw his breath as he walked along the dirt path that traced the edge of a wooded area near Feagin Mill Middle School.
Maybe he thought about girls. Everyone knew Chambers as a ladies man who carried his skinny, 5-foot-8-inch frame with considerable swagger. Just the day before, Chambers had stood in a driveway with two neighborhood girls, flirting and laughing.
Maybe he thought about his future. He had dreams of being a contractor one day and building a community center for teens who needed a place to go to stay out of trouble. Like many young men his age in that part of the state, Chambers had dropped out of high school, but was working on getting his GED. In the meantime, he just wanted a job.
That morning, just as he did on many mornings, Chambers made the 50-minute walk from his mother's home to the Five Star Nissan dealership, where he'd often ask for work detailing cars. He also expected a call that day about a job at a local grocery store.
Maybe his thoughts turned to his family: His mother, whom he adored, was raising Chambers and his younger brother, Roderich, and sister, Ka'Treana, on her own, working two jobs to provide for the kids. Maybe he thought about his siblings, who always went to him for guidance, or his uncle, who'd always been a father figure.
But there's no way Chambers thought about what cops say he thought about that morning, his friends and family attest. Chambers was non-confrontational. He always avoided violence. He never even really got into trouble, for God's sake, and in a town where police arrested twice as many blacks as whites, Chambers, an African-American, had no criminal history.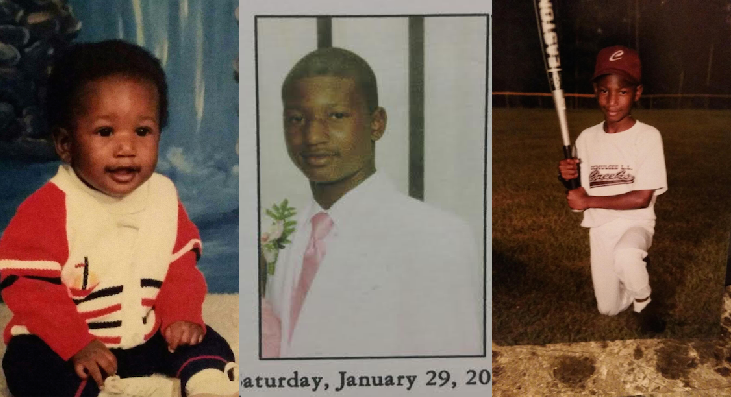 From left to right, Robert Chambers as a baby, a photo taken from the program at Chambers' funeral, and Chambers as a child. His family says it's unlikely he would have been involved in the burglary that cops say he committed just before he was killed.
Yet later that morning, his mother, Sharese Wells, heard a knock on the door. A police officer stood in the doorway, along with the coroner.
Just a few minutes away from Wells' home, her son's body lay in the dirt, blood pooling from his head.
Next to him was a gun, which a Houston County officer said Chambers had dropped before the officer fatally shot him. Aside from the cop, who was unhurt, no one saw what happened. Police said Chambers had burglarized a nearby home, stolen a gun and put a cop's life in jeopardy.
Last month, lawyers for the Chambers family filed damning new court papers alleging that the Houston County police planted evidence on Chambers' body and in the crime scene. Those court papers, including hundreds of documents and evidence, have been reviewed by The Huffington Post.