Three black coeds swept the 100 yard freestyle the 2015 Women's Division I NCAA Championship this weekend—making history,
reports NBC blk
. The two top spots fell to
Stanford
teammates, while third place went to a
University of Florida
student.
Freshman phenom
Simone Manuel of Stanford
set an NCAA, American, U.S. Open, Championship and Pool record when she clocked a time of 46.09 in the women's 100 yard freestyle.
Manuel's
Stanford teammate Lia Neal
came in second place with a time of 47.13. (Fans may recall that Neal won a bronze medal in the 4×100 free relay at the 2012 Olympic Games in London.)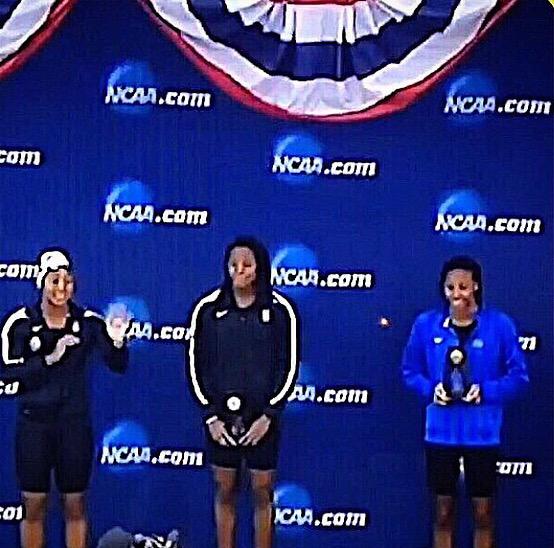 In an interview today with
USA Swimming
, Manuel said she "really didn't think about" the significance of the three black women at the podium togehter.
"I didn't really think about it…I always thought it would be cool to go 1-2 with Lia, because she's my teammate and we're so close, but I hadn't thought about Natalie or what all three of us could do together. That hadn't occurred to me until later when everyone was so excited about it."