Health officials say they will brief the public Friday on the possibility of a deadly virus from the Middle East may have turned up for the first time in the U.S.
By MIKE STOBBE, AP Medical Writer
NEW YORK (AP) — Health officials say a deadly virus from the Middle East has turned up for the first time in the U.S.
No details about the case have been released. The Centers for Disease Control and Prevention planned a Friday afternoon briefing about the case.
The CDC says it is investigating along with health officials in Indiana.
Middle East respiratory syndrome — or MERS — first surfaced two years ago. Since then, at least 400 cases of the respiratory illness have been reported, and more than 100 people have died.
Saudi Arabia was been the center of the outbreak. All the victims have had ties to the Middle East or to someone who traveled there.
The virus has been found in camels, but officials don't know how it is spreading to humans.
Mers outbreak confirmed on Britain-bound flight
Health officials are in the process of contacting British airline passengers who may have made contact with a passenger who has been hospitalised in the US with the often fatal MERS (Middle East respiratory syndrome).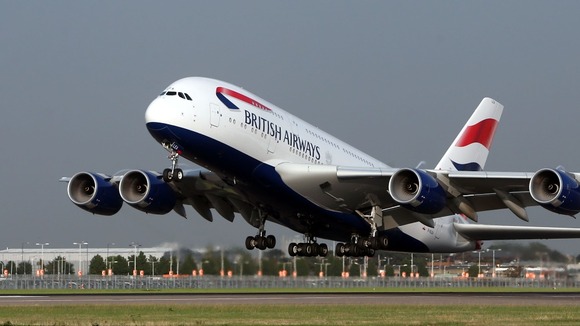 The man, a non-British national, took a British Airways flight 262 on April 24 from Riyadh, the capital city of Saudi Arabia, to London, where he changed flights at Heathrow to fly to the US.
Public Health England said it has contacted UK passengers on the BA flight to London who were sitting in the vicinity of the affected passenger and is working with US health authorities to contact any British passengers on the April 24 onward flight to Chicago, American Airlines Flight 99.
It said that the risk of the infection being passed to other passengers "is extremely low" but was contacting the passengers "as a precautionary measure."
Any UK based passengers on Flight 262 on April 24 who have since become unwell or experienced respiratory symptoms, such as shortness of breath, are advised to contact NHS 111.