I want you to remember this picture when you think of Israel's use of chemical weapons every time someone parrots the talking points of the Israeli government. This picture was taken in Gaza, Palestine; this is a war crime. -
No this isn't photoshopped. If this isn't a war crime then I don't know what is.
The approval of USD 85 million worth of United Nations projects remains pending. Israel recently released 20,000 tons of construction materials for Gaza's private sector. However, the border closures and restrictions on passage through border crossings continue to seriously negatively affect the population of the Gaza Strip. Over 75 per cent of the units needed to replace homes destroyed during Operation Cast Lead have not been constructed. Gaza's unemployment rate remains high. This combines with the urgent demand for construction materials to reconstruct homes, schools and other infrastructure to result in thousands of people continuing to risk their lives to work in tunnels along the border with Egypt.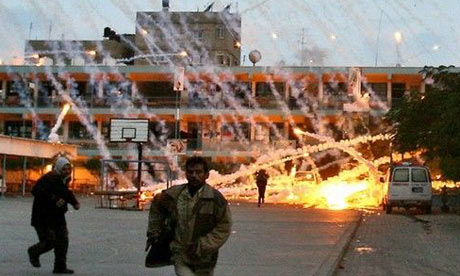 The impact of white phosphorous: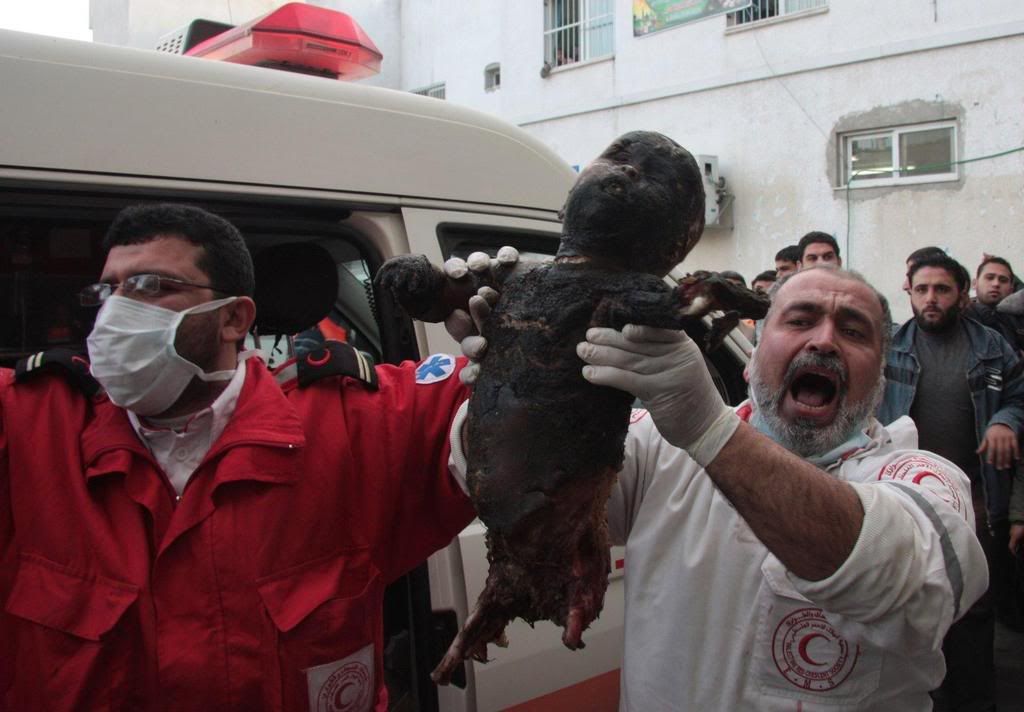 Palestinian Mohamed Ahmed is treated for burns at the Nasser Hospital in Khan Yunis in the southern Gaza Strip on January 12, 2009.
Ghada Abu Halima, 21, who was gravely injured by IDF white phosphorus in Gaza. Abu Halima later died.
Remember these images when someone tries to make excuses for Israel's use of chemical weapons on the Palestinian people.